Aromatic Workshop – A Team Building Experience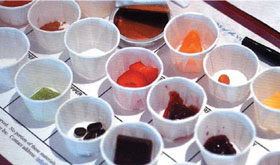 Making Sense of Wine – An Aromatic Team Building Workshop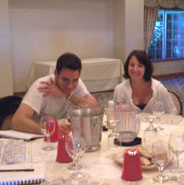 Affairs of the Vine will present an Aromatic Team Building Workshop for your guests. In this unique tasting and learning experience, the attendees will discover how to identify the wide range of aromas and flavors that naturally occur in fine wine. As participants, your group will be divided into teams and work with 21 different elements as they explore the characteristics of eight different wines representing at least five wine varietals.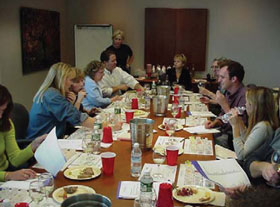 This workshop will enable your group to develop the ability to taste the differences in wine and be able to communicate these characteristics to others. This experience will enhance the ability of your team to work together and assist your team in discovering new ways of thinking and interacting. The workshop fosters cooperation, team communication, leadership, strengthening of interpersonal relationships, collaboration, and development of mediation, negotiation, and problem-solving skills.
We promise your group a "sense-ual" experience.
This workshop will educate the attendees for life, giving them confident and competent wine knowledge.
For information, contact:
Barbara Drady
707-874-1975
bdrady@AffairsoftheVine.com